Eagles Hall in Ossining NY
August 8, 2002
Imagine you start a new zydeco venue and the first two bands you host are Andre Thierry and Zydeco Magic and Keith Frank and the Soileau Zydeco Band. You also have Mona "Zydeco Queen" Wilson and her posse teaching the dance lesson. Imagine also that you draw fans from 3 states away and fill the place even on a Wednesday night. 
Sounds too good to be true, but this is just what has happened at an Eagles Hall in Ossining, NY (about and hour north of NYC). The venue is a 100 year old church building that is now home the Ossining Eagles. With a wooden dance floor, raised stage, jukebox, pool table and distinctive roadhouse feel, this venue is sure to be a continuing favorite with the dancers and the bands alike.
The venue was found by Jeremy and Laura Rice who sought a comfortable and funky dance spot close to their new home in Mohegan Lake, NY. The dances have been organized by Somebody Scream - NY, an all-volunteer group with unofficial, but spiritual ties, to the original Somebody Scream in Baltimore, MD who have been hosting dances for many years. Somebody Scream - NY, would like to send our thanks to those who helped make the first dances successful – the bands that took a chance in playing a new venue, Mona Wilson and her posse who generously donated their lesson (check out her great new instructional dance video at http://zydecoqueen.crazygator.com), and all the great volunteers and fans that have given us encouragement and support. We also want invite everyone to our future dances.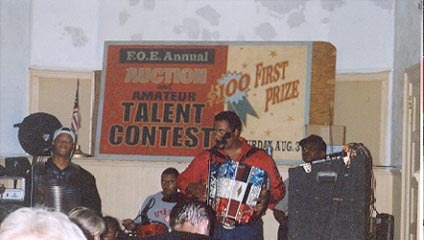 Keith Frank and the Soileau Zydeco Band play from the stage.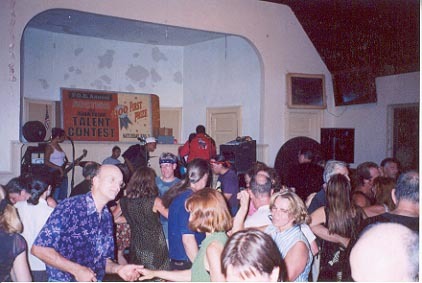 Enthusiastic crowds fill the dance floor.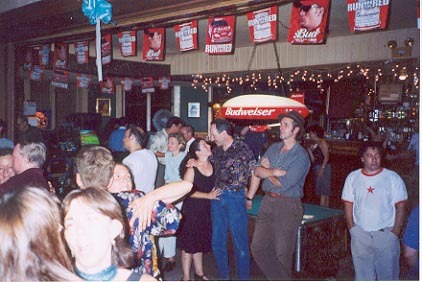 Others retreat to the back bar for a drink or to rest.
---